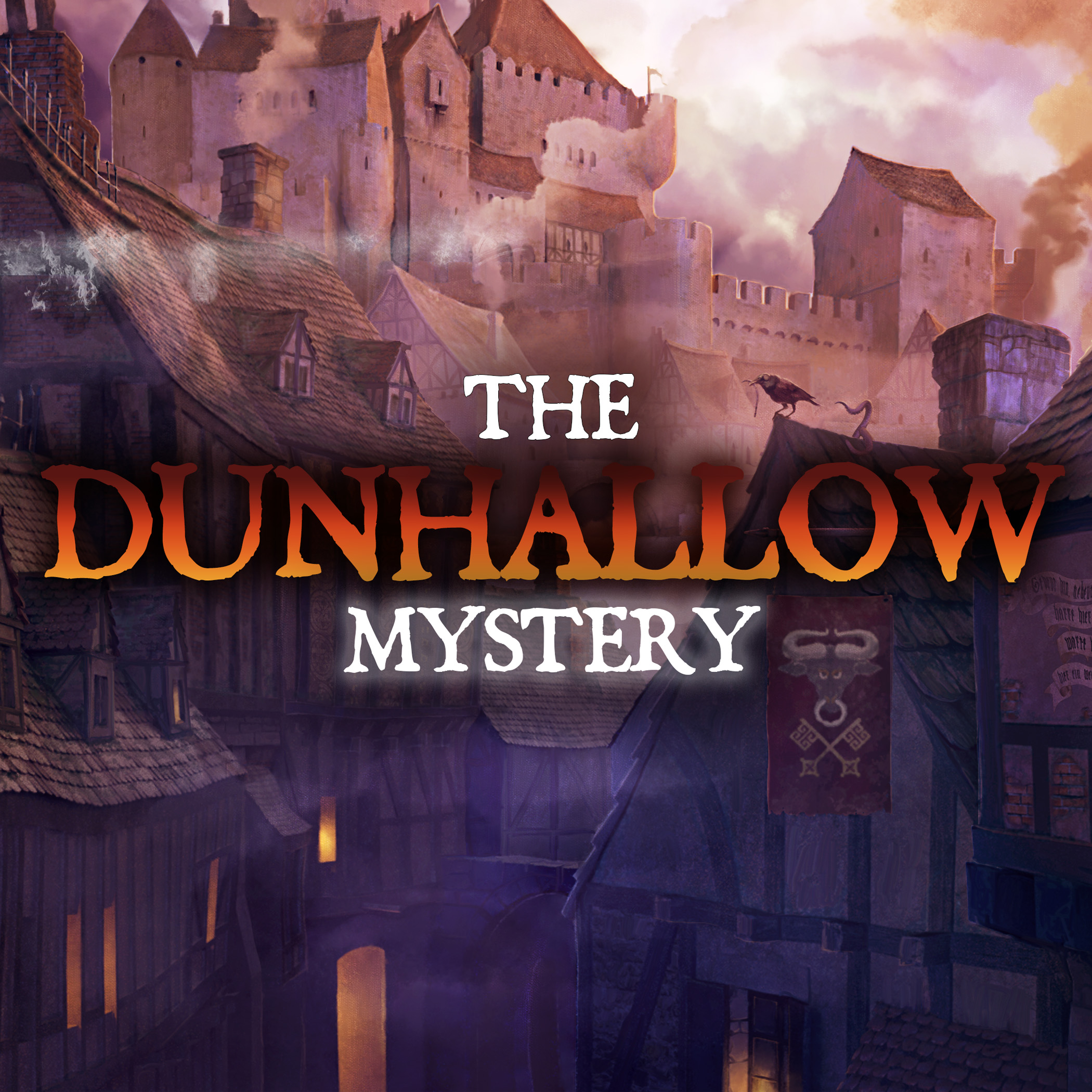 Welcome to 'The Dunhallow Mystery', a tabletop live play of psychological horror using the ENnie award-winning Best Game & Product Of The Year Zweihänder Grim & Perilous RPG.
We continue with "The Dunhallow Mystery", a story of investigation, intrigue, deadly secrets and psychological horror. Here's the setup, and our cast of characters:
The town council gathers to hear Lord Wesley Winterborne and his loyal retainers speak. A number of local notables gather: Dendish Almstead (the town mayor), Jory Hamfast (greengrocer), Doktor Greystone (local quack), Brother Dafid (friar/apier), Ser Jamison St. James (the hamlet's reeve), and Maude Linkhause (noble valet to Master Hugo Downing). It doesn't quite go as planned, but they uncover a great deal of the intrigues of Dunhallow Village.
Following the gathering, the meets with Brother Dafid at the monastery/apiery. They begin to uncover other truths behind Winterborne Manor, and perhaps the source of the illness that plagues Lord Wesley's great aunt Baroness Winterborne.
Dramatis Personae:
* Lord Wesley Winterborne, a male Aradain Bailiff played by Mike 'The Boss' Bossaller
* Madame Krista Wolf-feather, a female Rovaynian Quacksalver played by Walter Fulbright
* Inspector Ceol Marcus Marius II, a male Aradain Investigator played by Tim Cohron
* Ser Harrison Claviger, a male Aradain Cadet played by Nick O'Hare
* Tuck Fitzroy, a male Rovaynian Burglar played by Adam Rose
* Gaunter Kildorf, a male Rovaynian Blitzballer played by Kent Allan
Be sure to check out Main Gauche - a chaos supplement now on Kickstarter: https://www.kickstarter.com/projects/grimandperilous/main-gauche-a-zweihander-grim-and-perilous-rpg-sup
Share
|
Download(

Loading

)